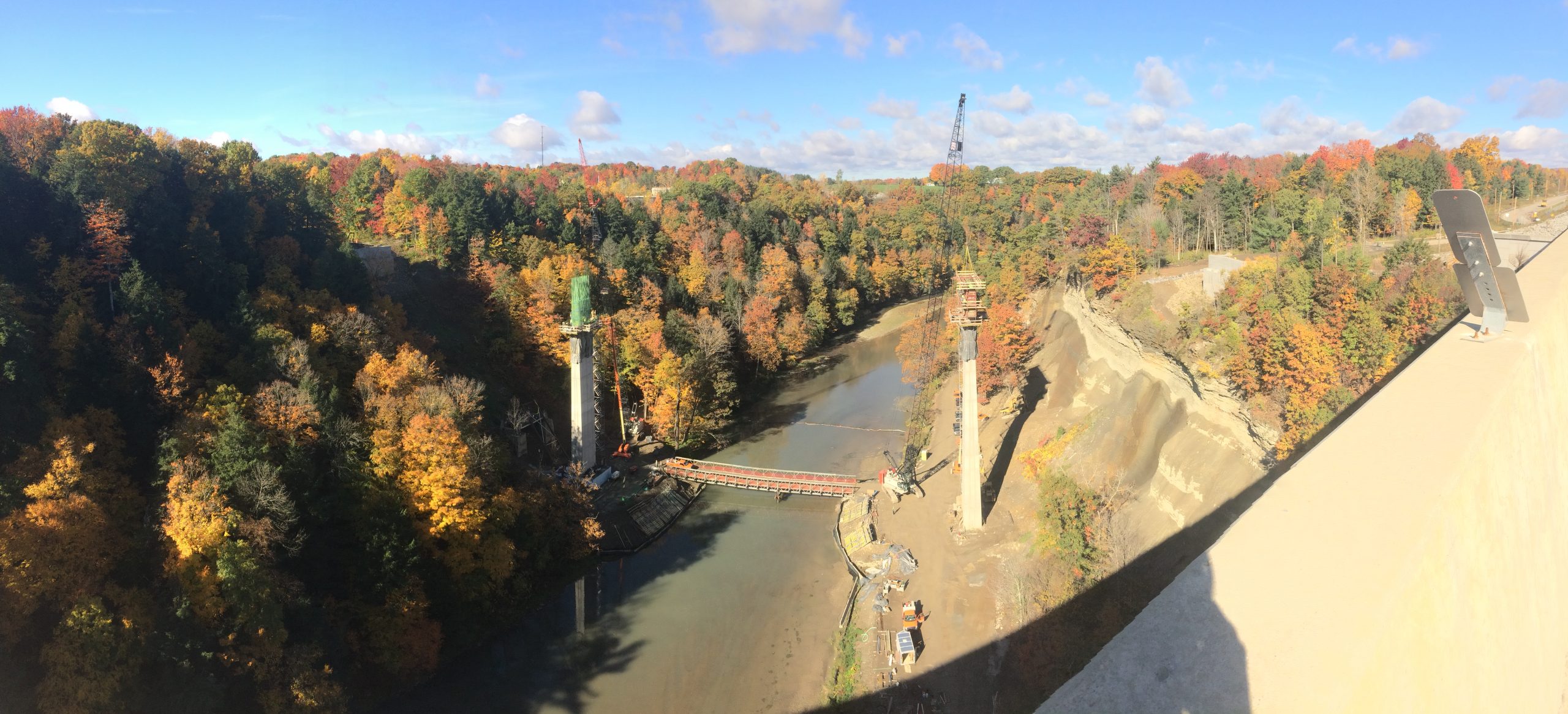 Cascade Dr. (Old 219) Bridge Replacement, Springville
Concord, NY | Ashford, NY
Overview
Bridge Replacement, South Cascade Drive/Miller Road Over Cattaraugus Creek Design-Build Project Towns of Concord and Ashford Erie and Cattaraugus County.
Contract Value: $16,939,715 | Time Frame: 2016 | Owner: NYSDOT
Abstract
The Project involved Design-Build services for the replacement of the South Cascade Drive/Miller Road bridge over Cattaraugus Creek. The roadway carrying the bridge was formerly NY Route 219. The Project was in the Towns of Concord and Ashford, Erie and Cattaraugus Counties, New York.The scope of work included the replacement of the existing three-span, approximately 660' long bridge. Other responsibilities included the installation of new foundations, removal of existing substructures and superstructure, and approach roadway reconstruction necessary to connect existing roadways to the new bridge.
Featured Projects
Learn more about our other recent contracts and projects.